Five Things Every Audio Pro Should Know How to Do
by Alex Milne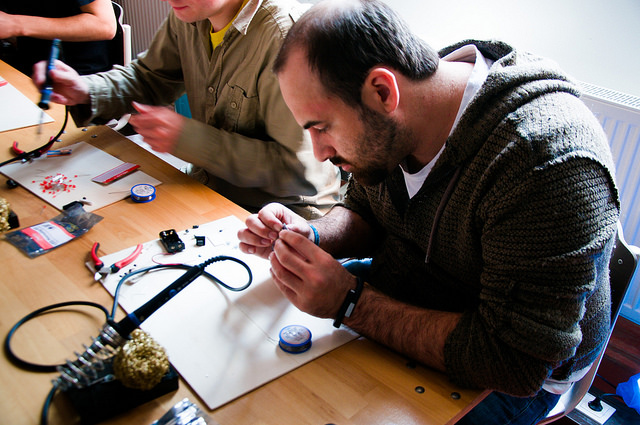 These five common concepts and skills separate the skilled audio professional from the beginner.
In our opinion, they are essential to a full understanding and mastery of audio systems.
They are evenly divided between simple overarching concepts that can be applied to any project, and practical skills that can be used to save time and money, or engineer elegant solutions to problems that emerge in the field.
1. How to coil cables right.
Many types of audio-visual cables contain twisted wires inside a sheath. This gives them a natural coil that can easily be disturbed by improper coiling. The wires become tangled inside the sheath, and the natural coil ruined, shortening the cable's life. Other types of cable, like coaxial cable, have no natural coil. They still benefit from proper handling, which avoids knots, tangles, and crushed insulators.
The right way to coil a cable is by using the "over-under" method, which is better shown than explained. This video from the London School of Sound does an excellent job showing how to coil cables using the over-under technique.
2. How to build cables from scratch.
Many audio cable connector schemes follow a basic blueprint: positive, negative, ground. If you know how to strip and make a connection from raw cable, you can build cables to custom lengths and salvage good portions of damaged cable - which is incredibly useful. Although the specific procedure for soldering a connector varies by type, a soldering station (iron, sponge, solder, helping hands), box cutter, and pliers with wire snips are often all that is required to solder the more common types, like XLR, ¼", and 3.5mm, during an emergency repair.
For best results, and to avoid damaging equipment...
Read more: Five Things Every Audio Pro Should Know How to Do